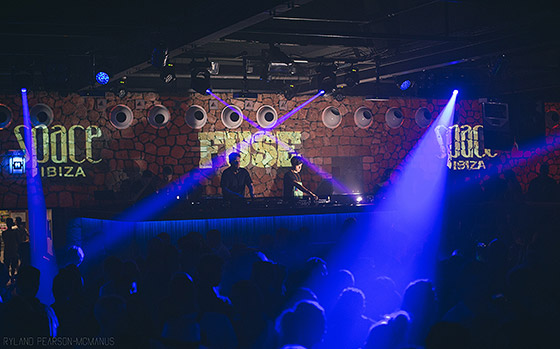 It's been yet another incredible summer for the FUSE team in Ibiza.
Focusing on quality over quantity, the 2015 season has seen some of the crew's best gigs yet. From the two amazing Space Ibiza takeovers that marked the start of the summer, having the best feedback we could ever ask for, to the unforgettable day party at the beautiful Benimussa Zoo featuring a surprise performance by good friend Guti and the latest event with tINI and the gang beach party takeover.
Each party created unforgettable memories, and holds a special place in our hearts. But like all great things, even this summer has to come to an end.
Capping off such a successful and fantastic season, FUSE returns to Space Ibiza on Tuesday 29th September for very special final 'Terrace Takeover' CLOSING PARTY.
Keeping it all in the family for the finale, the lineup will feature an all FUSE residents lineup with the likes of Enzo Siragusa, Seb Zito, Rich NxT, Rossko, Archie Hamilton and Dan Farserelli!
Anyone who knows FUSE knows it's all about their residents, who's relentlessly uncompromising approach to techno and house and superb skills as selectors and producers has earned the crew a worldwide reputation as one of the tightest knit families in dance music.
As always, FUSE will continue to be heavily focused on the sound. Audiophiles by nature, the team behind FUSE are dedicated to ensuring that the set up of any club they play is tweaked to allow for the best representation of that distinctive FUSE sound, and the the finely tuned, world renowned Funktion One sound system on the Space Terrace will help create the perfect atmosphere for FUSE to thrive.
Of course, the superb sound and top notch music will once again be accompanied by custom made visuals and lighting, ensuring a total FUSE experience, inside and out. This is how we do it.
Buy your tickets for FUSE at Space Ibiza in our website.