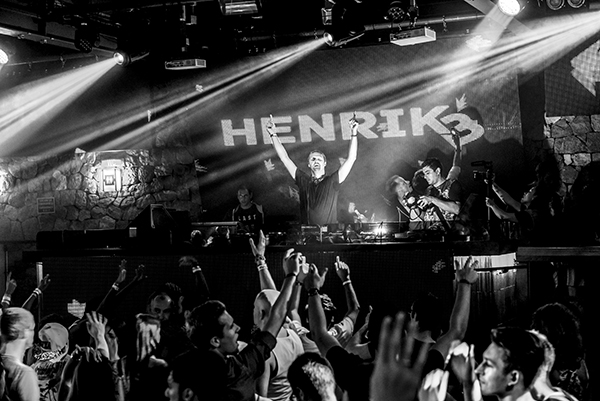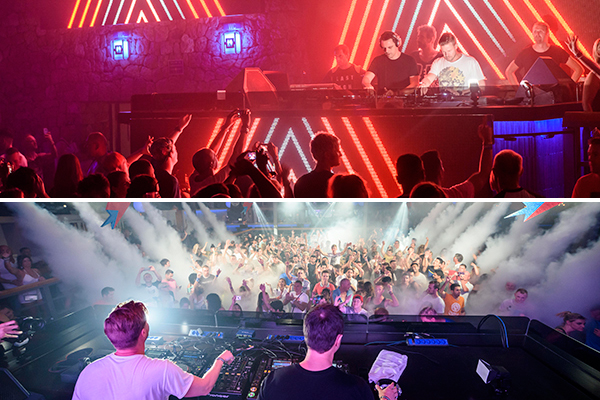 We all know that Trance fans give themselves to the fullest. Many of them even conceive this genre as a lifestyle in which 'Trance Nation' is their nationality, Clandestin pres. Full On Ibiza their capitol and Ferry Corsten their leader.
This last September 14th we got into the shoes of a Corsten follower to understand their passionate vision of Mondays at Space Ibiza. We realized that these are some basic rules to become an unconditional fan of Clandestin pres. Full On Ibiza.
#1 A great admirer arrives on time to their date: from 11:30pm we go into to the Sunset Terrace to admire the skills of Ramon Castells, the experienced DJ was put in charge of bringing rhythm to the dance floor.
#2 You know that the Terraza always opens at midnight: House South Brothers and then Henrik B were the first to step in the DJ booth to mix their favorite tracks. As expected, the Swede DJ spun remixes by Avicii and Axwell, colleagues of the same agency.
#3 You won't dance, you will jump: there are no half measures here, the clubber comes to give it all from the start.
#4 With a lack of a leader, you will follow two: New World Punx, the duo formed by Ferry Corsten and Markus Schulz, returned for the second time this season to spin hits full of power.
#5 A true fan calls out hits from his favorite group: 'Memories', the latest hit by Corsten and Schulz, became the anthem of the party.
#6 That you will stay until the end: House South Brothers came back to surprise everyone with their performance influenced by Tech-house with touches of Rock.
#7 YOU WILL RETURN: buy your ticket for Clandestin pres. Full On Ibiza and be among the privileged who will enjoy an exclusive session by Paul Oakenfold, among many other artists this next Monday, September 21st.